The Peaslee Tech Advantage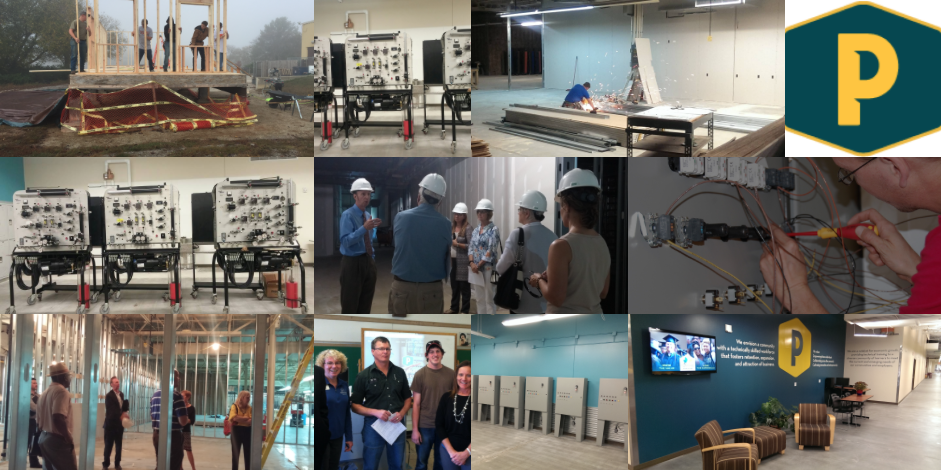 Peaslee Tech is a state-of-the-art educational facility. You will learn highly desired skills with the most recent technology. The labs allow you to learn hands on with high quality instructors and faculty.
The technical training campus includes two buildings:
The Dwayne Peaslee Technical Training Center (Peaslee Tech)
USD 497 Lawrence College & Career Center (CCC)
Fast Facts:
~65,000 square feet of education and training space.

Opened Fall 2015.

Training for adults and high school students.

The new campus is filling the technical skills gap!

Educational Providers currently include Johnson County Community College, Flint Hills Technical College, and Neosho County Community College. Our educational providers offer credit-based courses in Heating, Ventilation, and Air Conditioning (HVAC), Industrial Engineering Technology (IET), Automotive Technology (AUTO), Power Plant Technology (PPT), Welding, Allied Health, and academic support courses. 

Training For You! Peaslee Tech offers credentialed and certificate courses in Industrial Maintenance, Cisco Computer Training, Health Care, Environmental Health & Safety, Transportation, Leadership & Quality, and more. http://peasleetech.org/store

The Lawrence College and Career Center (CCC) focuses on training high school students, but adults also take classes there. CCC offers courses in Bioscience, Healthcare, Computers, and other areas.
Our Future  - New Labs, New Programs, New Ideas!
Industry has helped create HVAC and Automotive Training Labs through their generous support. The new Facilities Maintenance and Building Trades Lab will open in Fall 2018! 
MISSION STATEMENT
We are a catalyst for economic growth providing technical training to a diverse community of learners to meet the current and emerging needs of our communities and employers.
VISION STATEMENT
We envision a community with a technically skilled workforce that fosters retention, expansion, and attraction of business.
VALUE STATEMENT
We value empowering diverse individuals, collaborating across the community, and cultivating innovation and entrepreneurship.