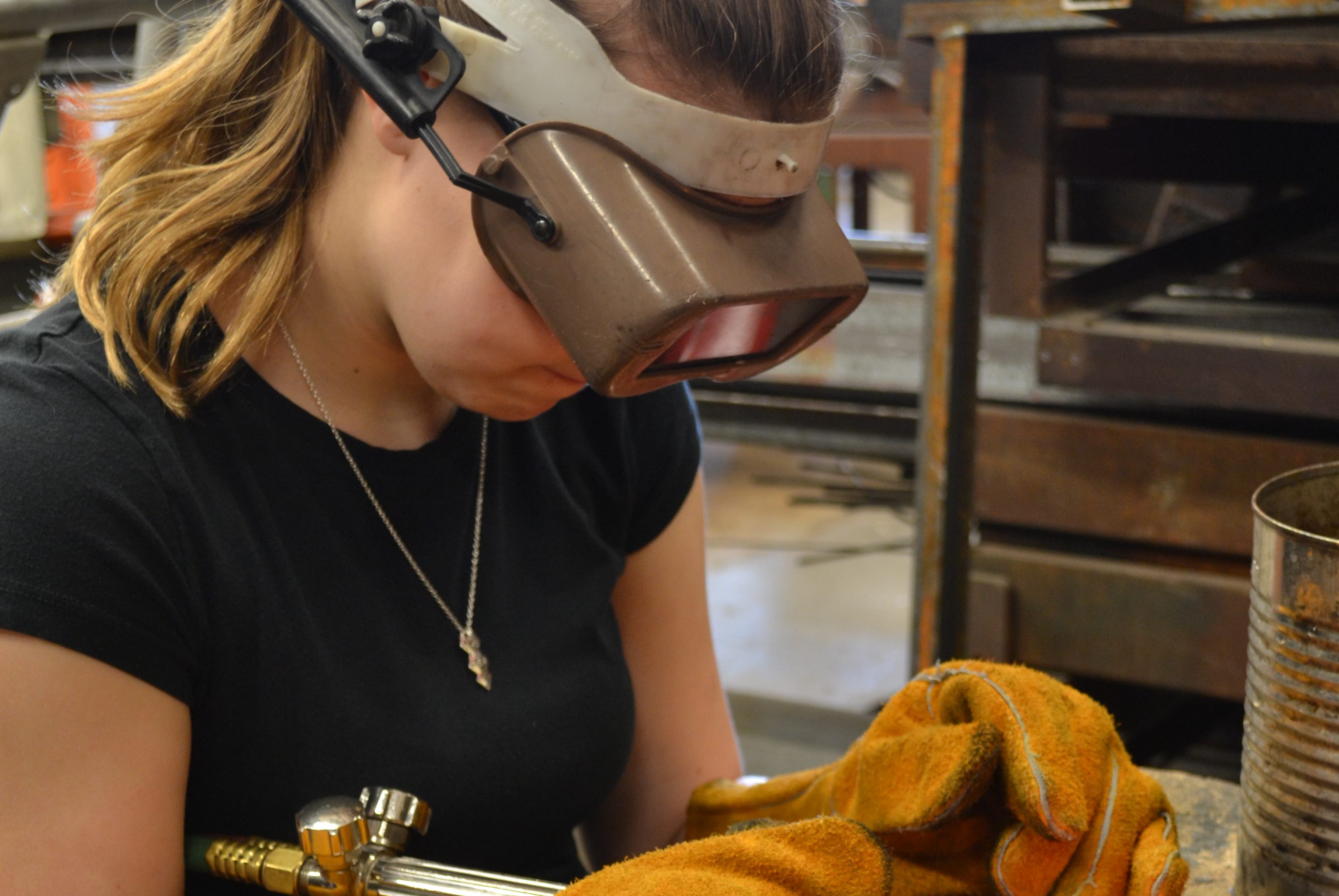 Growing Opportunities for Women (GROW) Program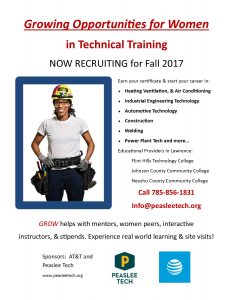 The GROW program is funded by AT&T's Aspire Grant Program.
The GROW program provides $3,500 Stipends to women. The goal is to attract 10 students to a career in tech, who can start building their careers with a foundation of very little debt compared to a 4 year university (The stipend almost covers everything)!
Women are underrepresented in technical professions. This program provides Stipends covering tuition to women who are interested in careers in tech industries. GROW supports recruitment, enrollment, mentoring, and training of women in HVAC, Industrial Engineering Tech, Power Plant Tech, Construction, Auto Tech, and more.
Other than being an amazing scholarship opportunity, What is special about the GROW program?
Peer-2-Peer Learning
Mentoring: Pairs students with successful women who have skills and experience aligned with the goals of students.
Interactive, hands on instruction
Experimental Learning: Learn by trying new things!
Essential Employability Skills: Training in work ethics, teamwork, communication, financial literacy, and more- all for free! (Thank you Emprise Bank!)
GROW activities include:
Meeting with mentors to talk and share ideas
Field Trips
Social Gatherings
Call Peaslee Tech at 785-856-1801 or email us at info@peasleetech.org to learn more!
Change your life! Call or visit Peaslee Tech today!