Training for You or Your Company
Business Need a Boost?
Peaslee Tech can teach your employees the skills they need!
Peaslee Tech offers Custom Industry Short Courses to meet the needs of your business. We look forward to working with you to design a custom course specifically for you and your employees. Call us to discuss your need! Businesses in Lawrence are using Peaslee Tech to teach their employees relevant skills. Keep your business ahead of the pack by booking a course today!
High Impact Training at a Low Cost
Peaslee Tech is a great value! The course prices are highly competitive and the quality is top notch. If you want a high impact professional development for your team, you have come to the right place!
There are many potential non-credit, customized short-courses available through Peaslee Tech. For each of the courses below, Peaslee Tech has identified an instructor with relevant experience and expertise. Other courses could be made available upon request.
Business Partners
Leaders from the following companies enthusiastically support Peaslee Tech and are contributing time, equipment, and expertise to our success.
Manufacturing Related: Amarr Entrematic, Berry Plastics, Grandstand Glassware and Apparel, Hallmark, Hastco, Inc., ICL Performance Products, The J.M. Smucker Company, Lawrence Paper Company, MAMTC, McFarlane Aviation, Plastikon Healthcare, and others
Construction Related: B.A. Green, P1 Group, Highland Construction, Lawrence Home Builders Association, Mar Lan Construction, Plumbers and Pipefitters Local 441, R.D. Johnson Excavating, Stranger Creek Pools, and others
Automotive:  Briggs, Crown Automotive, Dale Willey, Jack Ellena Honda, Laird Noller Ford, Lawrence Kia
Other Industries: Businesses from banking, employment services, legal, sign companies, printing, real estate, and others have provided support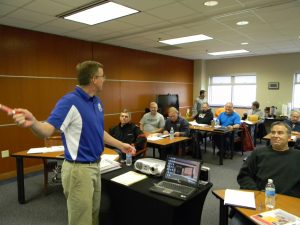 Electrical 101
Lockout-Tagout
Understanding Electrical Components
Wiring Concepts
Electrical Theory and Advanced Theory
Circuits
Troubleshooting, General and Advanced
Troubleshooting Active Circuits
Troubleshooting Motors
Programmable Logic Controls I and II
Hydraulics/Pneumatics
Commercial Refrigeration
Fundamentals of Carbon Steel Heat Treating
Math Skills
Blueprint Reading
Construction (Commercial & Residential)
Carpentry
Lean Concepts, Lean Tools
Lean Certification
Effective Problem Solving and Root Cause Analysis
Leading Continuous Improvement/Kaizen Events
Essential Skills for Frontline Managers/Supervisors Computer Courses (Word, Excel, PowerPoint, Project Mgmt.) Building My Career (Essential Employability Skills & More) Conflict Management in the Workplace
Creative Problem Solving
Financial Literacy
Supervision for New and Front Line Supervisors
Leadership